Overview
The Tellus Science Museum will surprise you. I don't care who you are, you will be impressed. You will rarely find a nicer facility with such quality exhibits and activities anywhere. Located on Interstate 75 near Cartersville, Georgia, it's convenient to Atlanta, and less than an hour from Chattanooga. Set aside a few hours, and maybe a second day.
There are events happening here on a regular basis. There are astronomy related events tied to the observatory and planetarium, a Rock Fest that has been happening at this site for almost two decades, and much more.
---
Adventure Journal
We have been to the museum many times, but I have rarely documented it in text. I'll have to correct that error. In the meantime, the pictures tell the story pretty well.

Entry Date: September 2009
A rainy Saturday with a bunch of bored kids. Solution? Tellus Science Museum! It's inside, and there are many many things to see and do. The Tribe purchased a Family membership on a previous visit, so deciding whether to go is a no-brainer. We were joined by some friends that had not yet been. If your family has not been, PLEASE take them. This museum is something that we in North Georgia should be proud of.


The Richardson Tribe
---
While in the area, visit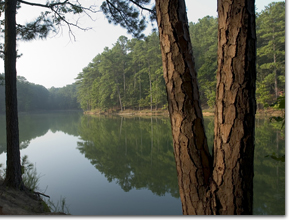 Red Top Mountain State Park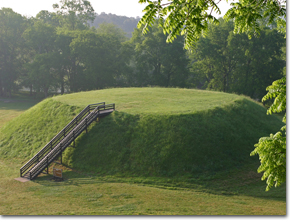 Etowah Indian Mounds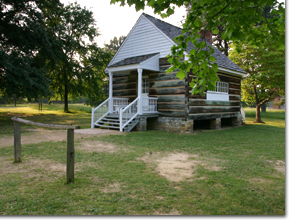 New Echota (Cherokee Capitol)
Photos courtesy of Georgia Department of Natural Resources

Other Destinations:
Up
Amicalola Falls State Park
Beaches of South Walton.
Berry College
Big Kahunas
Biltmore House
Blairsville, Georgia
Callaway Gardens
Cataloochee Ski Area
Cave Spring
Cedar Creek Park
Charlestown State Park
Chattahoochee Bend State Park
Chattanooga Zoo
Chehaw Park
Cherry Hill Park
Chester Frost Park
Chieftains Museum
Choccolocco Mountain Off Road Park
Cloudland Canyon
Cloudmont Ski and Golf
Consolidated Gold Mine
Cohutta Wilderness
Cumberland Island
Dauset Trails
Disney's Fort Wilderness Resort
Desoto State Park
Doll Mountain Campground
Dollywood
Dunnaway Gap
Enota Mountain Retreat
Etowah Indian Mounds
Fall Creek Falls State Park
Florala State Park
Franklin D Roosevelt State Park
Fort Mountain State Park
Georgia Mountain Fairground
Georgia Veterans State Park
Gold n Gem Grubbin'
Helen Georgia
Hillcrest Orchards
James H Floyd State park
James Island Park
Jellystone Park- Cave City, KY
John Tanner Park
Lake Allatoona
Lake Sidney Lanier
Lake Winnepesaukah
Little River Canyon Center
Live Oak Landing
Lula Lake Land Trust
Mammoth Cave National Park
McIntosh Reserve
McKinney Campground
Moto Mountain Powersports
New Echota - Cherokee Capitol
Noccalula Falls Park details and pictures
Old Stone Fort Archaeology State Park
Pine Moutain RV
Red Top Mountain State Park
Ridge Ferry Park
Rocky Mountain Recreation Area
Rock Town - Pigeon Mountain
Rome GA
Salt Springs Recreation Area
Silver Springs
Stone Mountain Park
Tanglewood Farm
Tannehill State Park
Tellus Science Museum
The Southern Museum
Topsail Hill Preserve
Townsend KOA
Townsend Tennessee
Twinbrook Resort
Up The Creek RV Camp - Park Details - Pictures
US Space and Rocket Center - Details and Pictures
Vogel State Park
Wild Animal Safari
World of Coke
Zoo Atlanta - Details and Pictures
Watch For Events:

Features

Rating (1-10)

Description

Official website
9
The Tellus website is very thorough with a good presentation. But, as is so often the case, there are not enough pictures on the gallery pages.
Facility

10

The campus is beautifully landscaped. The 120,000 square foot building's interior is incredibly tasteful with high ceilings and luxurious tile floors. There is a cafe that serves cold and hot sandwiches, and a gift shop that will knock your socks off.
Galleries
Mineral Gallery

10

The Weinman Mineral Gallery is one of the finest collections of specimens South of the Smithsonian (with which it is affiliated).
Fossil Gallery

10

Many prehistoric skeletons are on display here. It's really interesting how they have identified the creatures that inhabited the Southeastern US.
Science in Motion

9

The science in Motion (Transportation) gallery is great. It has a replica of the Wright Flyer, antique cars and motorcycles, space ships, a jet cockpit, and much more.
Physical Science

8

This is the kids' favorite part of the museum, and it is wonderful. The score result of a couple pieces of demonstration equipment that haven't worked for a very long time.
Fossil Dig

10

The kids always enjoy the dig. They get to search for real fossils in a controlled environment. They get to keep one fossil (sharks tooth, crinoid stem, etc.)
Gem Grubbing

10

People pay to do this in other places, here it's included. Sure the gems are small, but the fun is big. Kids and adults alike enjoy grubbing for gemstones in sand.
Solar House

9

The Solar Decathlon House is open Thursday, Friday, Saturday and Sunday from 1 PM to 4 PM.
The Solar Decathlon House was designed and built by engineering and architectural faculty and students at Georgia Tech for an international competition. It's awesome!

Planetarium

9

This is a great feature, especially when interfaced to the observatory. Movies shown in the dome seem to be grainy. Don't know if it's the video or projector.
Events/Programs

9

It seems like they are always doing something at the Tellus. they have Field Trip programs (for home school too), They have had "Night at the Museum", lectures, movies, astronomy nights, mineral events, and more.
Local Attractions-Things to do near Cartersville, GA.

10

Booth Western Art Museum, Etowah Indian Mounds, New Echota, Southern Museum, Mckinney Campground, Lake Allatoona, Red Top Mountain State Park, You could spend a week or more in the area, and never get bored.
*Note: We rate only the amenities we have personally reviewed.

No financial consideration or favor has been received for listing in PB&J Adventures' website. We are in no way affiliated with this facility or any other facility we review. Any paid advertising seen on this site was arranged after the destination was reviewed. You can trust the reviews to be unbiased.
---